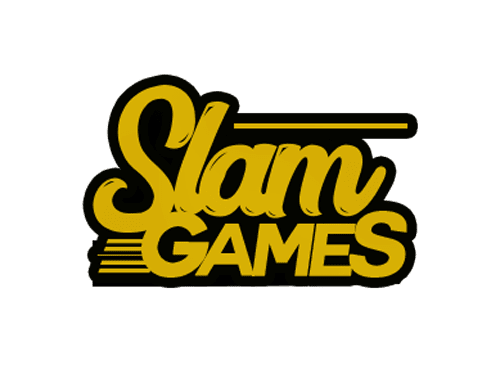 Different Streaming Platforms to Watch NBA Games Live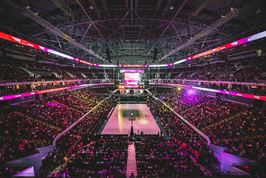 NBA has evolved from a simple basketball game to a sport filled with drama and enthusiasm from its players and fans through the years. Several streaming platforms - live or online - has not only featured box scores and highlights of various NBA games but also the off-court happenings of some of its known superstars and teams. They also treat fans with exclusive scoops and comments from reputable sources which bring excitement to the league.
These somehow caught the interests of NBA fans who are not just game audiences, but also avid followers of this huge basketball community. If before they can just settle on just watching games aired in their local cable channels, most of them today are now looking for ways to have access to the league 24/7 and with no interruptions to get updated on its latest happenings.
NBA Basketball Stream Platforms
With the growing audience engagement and involvement, there are now several NBA live broadcast platforms developed in the market. Here are some of these platforms on how to watch NBA live and online where bets on NBA games can be placed for an interactive way to enjoy the sport.
Premium and Local Television Channels
There are premium gaming channels like TNT, ESPN, TBS, NBA TV, and ABC which broadcast live NBA games and featured shows. Some local television networks such as FOX Sports Detroit and WGN-TV in Chicago which air specific NBA games for their regional teams.
Compared with other streaming platforms, television broadcast channels are the most efficient since they are readily available in most cable subscriptions nowadays. Viewers just need to add a settle extra fees to get premium channels for a more exclusive NBA broadcast.
However, not the entire 82-game schedule of all 30 NBA teams are being broadcasted in this platform. There will be games which will not be shown locally and are only available through other streaming platforms. Viewers also have limits on the special shows and exclusive programs these networks feature in their channels.
Different Basketball Online Stream Platforms
NBA fans who are looking for a more exclusive access to the league can try several basketball online stream platforms available in the market today. These include several channels of online sites, NBA-exclusive apps, and even social media platforms. Here are some of these basketball online stream platforms:
NBA Stream
This online platform streams scheduled NBA games to live and for free. NBA stream features a simple interface in its site wherein visitors just simply click on their desired game to watch, wait for them to be redirected, and enjoy the NBA right in the comforts of their own online devices. It also gives its viewers access to the live programming of NBA TV and ESPN.
Aside from NBA, NBA Stream also hosts different sporting events like the football, baseball, motorsports, and tennis. These features are also available on their mobile platform, the NBA live stream mobile.
Twitch.tv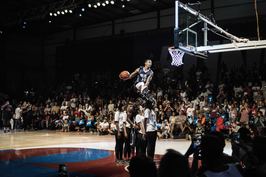 Another streaming platform to consider for those NBA games is Twitch.tv, commonly known as Twitch. Since its introduction in the market last June 2011, this platform has developed from a simple video game live streaming platform broadcasting game features and eSports competitions, to a multi-channel platform which airs huge sporting events and music broadcasts. This includes live NBA streaming from regular season games up to the playoffs.
Twitch video contents can be viewed for free live or via video on demand.
Facebook
Moreover, the most used and most prominent social media platform today can also stream live NBA games to its millions of users. Facebook hosts select live NBA games from its users which can be viewed and shared by anyone using this platform. Exclusive pages of these accredited sports channels usually share these live coverages through Facebook.
However, some users are sharing coverages illegally and without proper consideration of Facebook's policies. Such streams can be flagged down and be marked inappropriate to prevent further content sharing and streaming.
Playstation Vue
Aside from viewers, console gamers can also gain exclusive access to their favourite NBA games right in their own gaming consoles. Sony has recently introduced PlayStation Vue to its market which offers gamers with live streams of NBA games from different channels like TNT, ESPN, TBS, ABC, and NBA TV.
However, this feature is not free and is usually offered as an additional package upon the purchase of the console.
Mobile Applications
NBA fans can also make use of their own mobile devices and download mobile apps featuring the NBA which are available in the play store today.
These include popular app titles like NBA League Pass, Sling TV, Bleacher Report, Hulu TV, and many others. Such mobile applications just not give viewers a direct access of their favorite NBA games and exclusives, but it also provides updates on their followed superstars and teams. Since these apps support almost any mobile device, users can readily access them anytime and anywhere.